To collect online payments via the Full Health Platform, you will need:
A Stripe account
Create a Stripe sub-account to connect to Full Health.
Configure your payment gateway on Full Health.
Configuring your Stripe account
You will need to create a Stripe sub-account to connect and receive payments via Full Health.
For more information, here is a link to Stripe account documentation.
Log in to your main Stripe account.
Click on the name of your Stripe account in the upper-left corner > select New Account.

Enter a Name and country of operation for your new sub-account > click Create Account.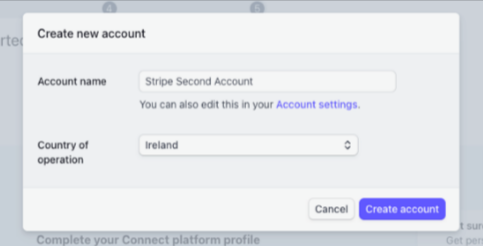 Sub-accounts can be set up to use the same or separate bank accounts.
Activate payments for your sub-account using the Stripe account onboarding page.
You can then proceed to connect your Stripe account to Full Health.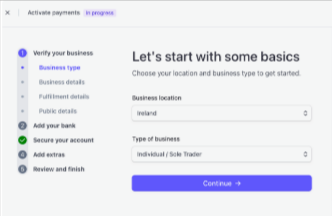 How to configure your Full Health payment gateway
Only an administrator with Manage Integrations abilities can configure a payment gateway.
Click on your name on the top right of the screen > select Account.
From the left side bar > select Payment Gateways.
On the Stipe tab > click Configure > click Connect with Stripe
You will be redirected to Stripe. Follow the on screen instructions to connect to your Stripe sub-account.
You can associate a single payment gateway with Full Health.
If you have an existing payment gateway and wish to change provider, please contact support@fullhealthmedical.com