This article will explain how to add a location certificate stamp to certificates issued by providers.
Location Certificate Stamp: Is a an image of a laboratory stamp that can be added to certificates generated from your Full Health account, e.g. PCR or Antigen Test Certificates.
From the main dashboard, select Locations from the dropdown menu.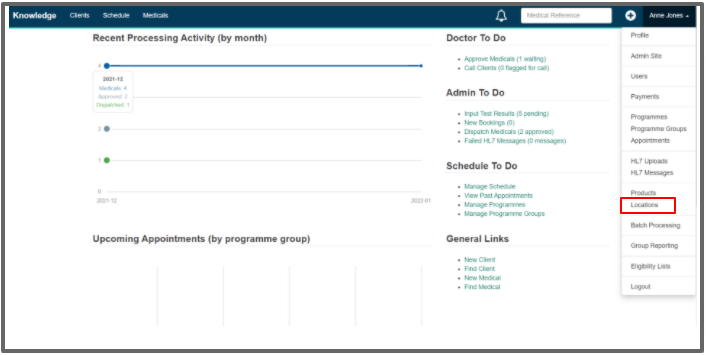 From the Manage locations page, click on View to add a location certificate stamp to an existing location. Select New Location to create a location and add a certificate stamp.

From the Location Settings page, click Edit.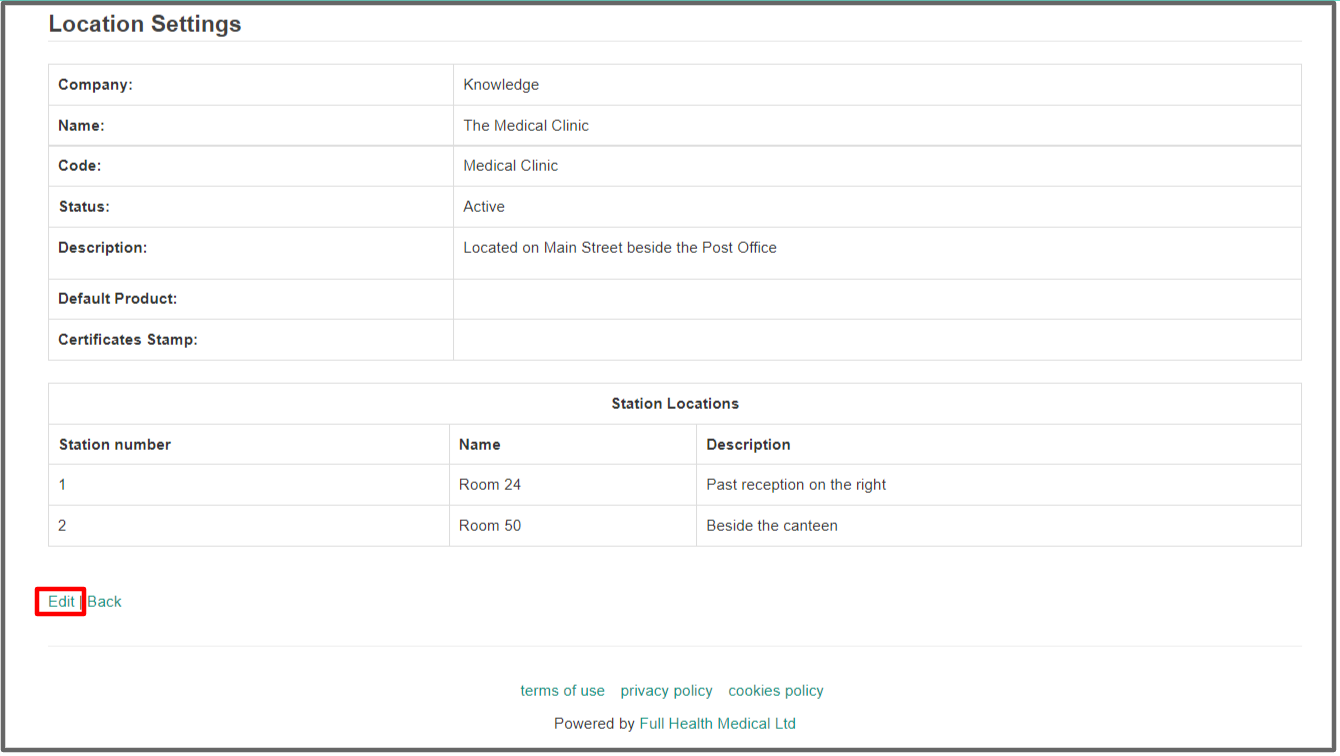 The recommended size for each image is indicated.
The file format can be a jpeg or png file.
Click on Choose File.
From your file explorer, select the required image file and click Open.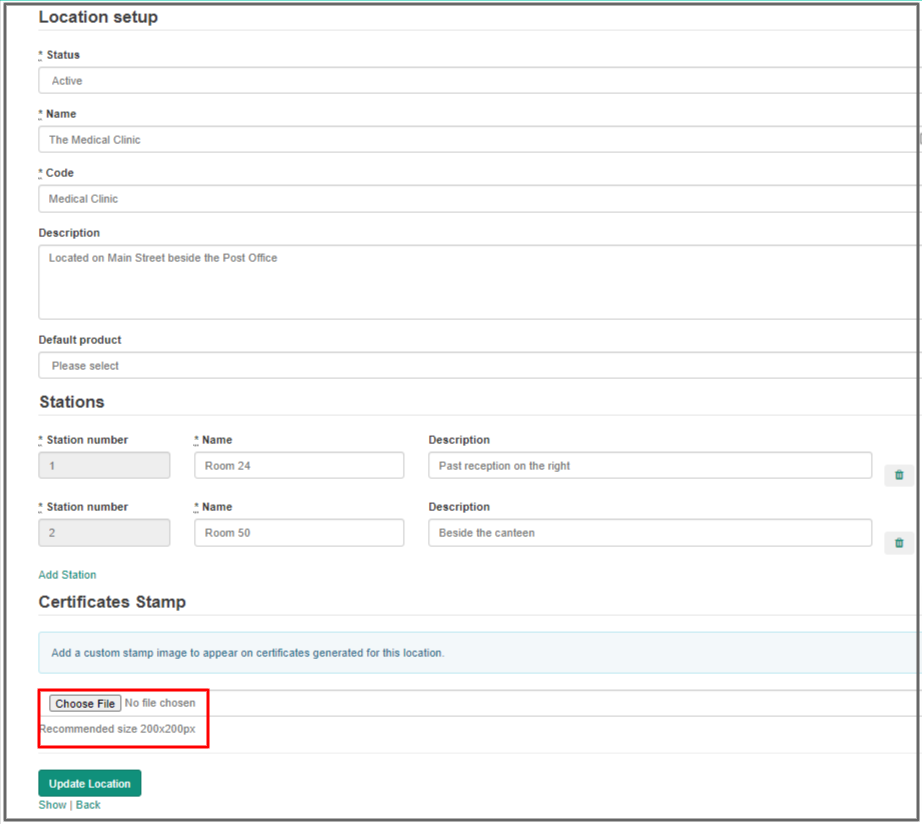 The file name will be shown, click on Update Location.

The Certificate Stamp you have uploaded will be displayed on the Location Settings page.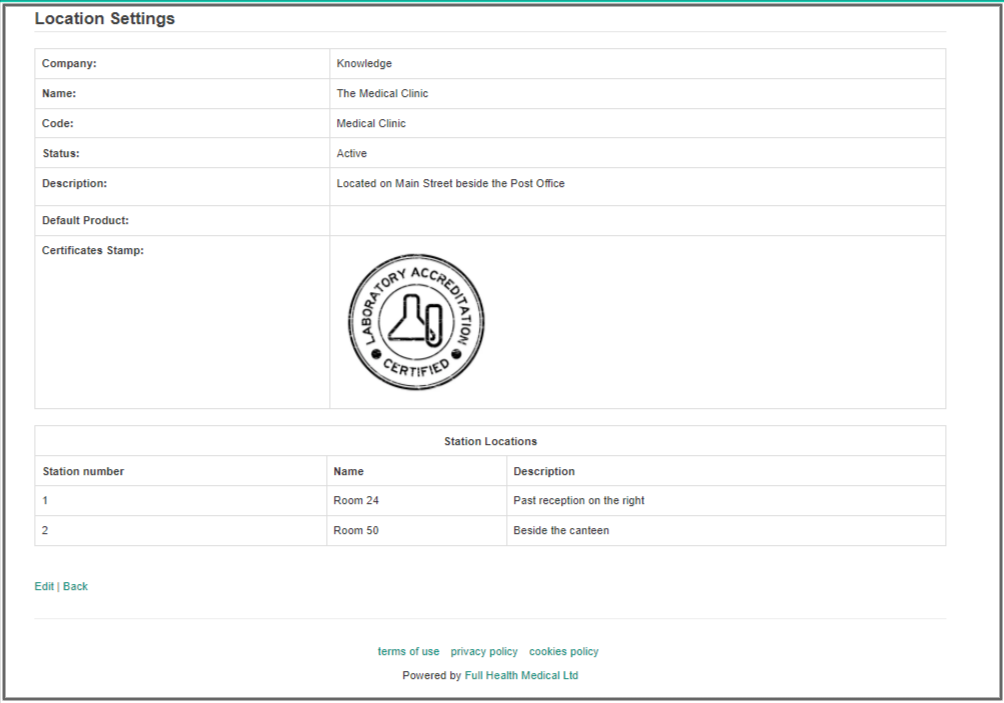 The certificate stamp will appear on the bottom right hand corner of certificates issued.